The Link PHX
STRATEGY, WEB, PRE-VISUALIZATION, DIGITAL
Highform developed a comprehensive strategy, industry-first technologies, and immersive experiences for a new 30 floor luxury apartment tower in Phoenix, AZ.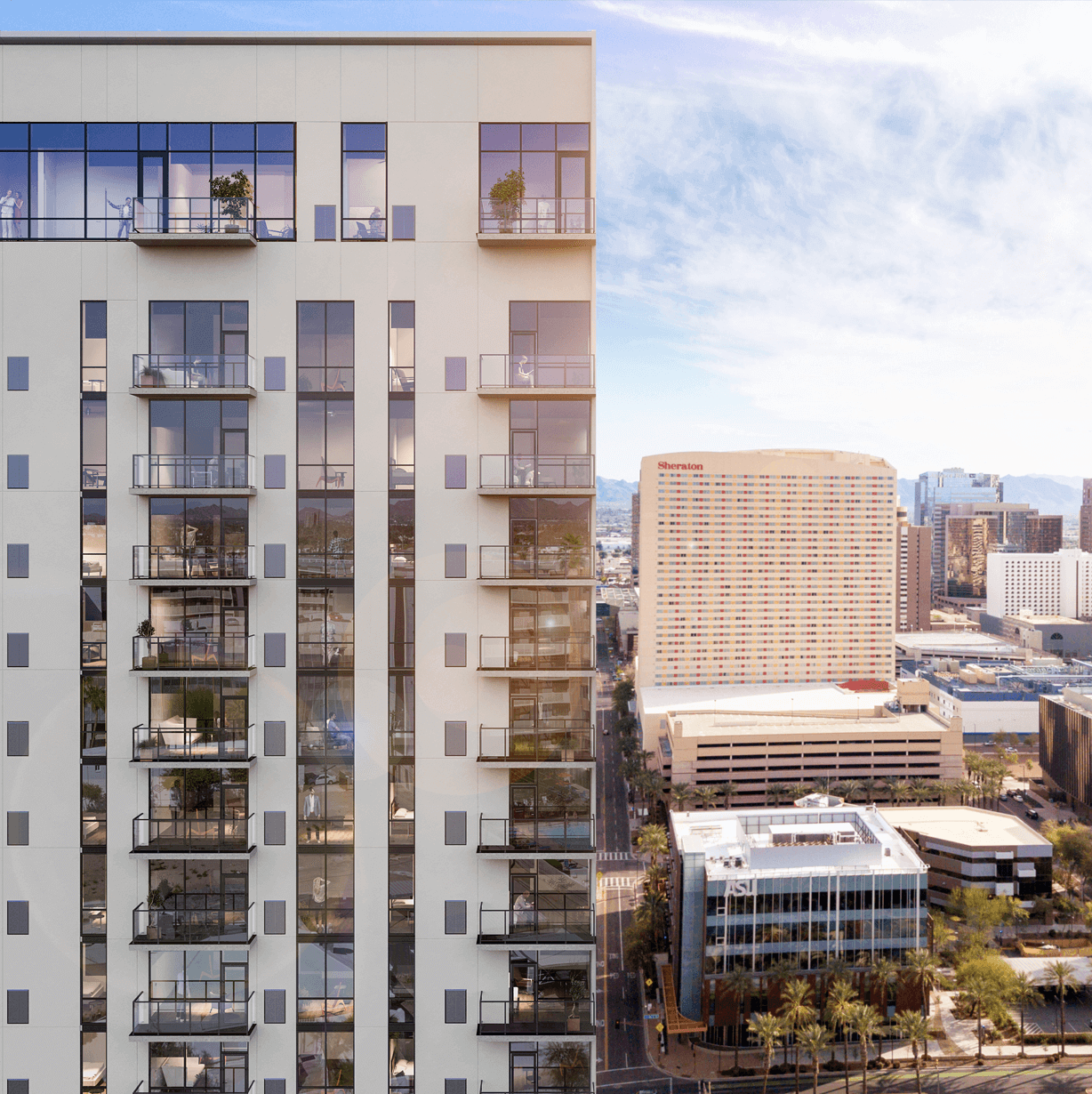 INTRODUCTION
Premium Rents on a Restrictive Construction Schedule
As the tallest new construction multifamily project in Phoenix, The Link needed a robust, best-in-class marketing solution to position itself as the market leader among many competitors, and technology to empower pre-leasing with an incredibly restrictive construction schedule, prohibiting hard hat tours.
SOLUTION
Live Above It All
A symphony of complementary technology, strategy, and marketing tactics fused with community outreach and nonprofit integration. A first in market virtual reality platform allowing prospects to walk through units and see real world views by floor. An industry first immersive floor-plan discovery tool marrying 3D and satellite imagery. AI powered digital advertising with mobile tracking.
RESULTS
Consistent Performance, Even In A Pandemic
Exceeded pre-leasing goals via virtual reality touring. Received 75% more web leads than its direct competitor with a 17% lower digital spend, a 53% lower cost per lead. And even as luxury traffic fell across the board during the onset of a global pandemic, The Link PHX traffic actually increased by 13%.
Lower Cost Per Lead
Compared to direct competitor.
More Web Leads
Compared to direct competitor.
More Traffic During Pandemic
Web traffic Q2 vs. Q1 2020.
Lower Digital Ad Cost Per Click
Compared to developer's portfolio average.
More Engagement With Floor-Plans
Compared to direct competitor.
Lower Bounce Rate
Compared to direct competitor.