Launch Real Estate
BACK-OFFICE AUTOMATION, CUSTOM SITE WITH INTELLIGENT IDX SEARCH, AUTOMATED WEBSITE GENERATION PLATFORM, EMAIL MARKETING AUTOMATION, CREATIVE MEDIA PRODUCTION, MOBILE APP DESIGN AND DEVELOPMENT
National powerhouse technologies for a homegrown Scottsdale, AZ brand.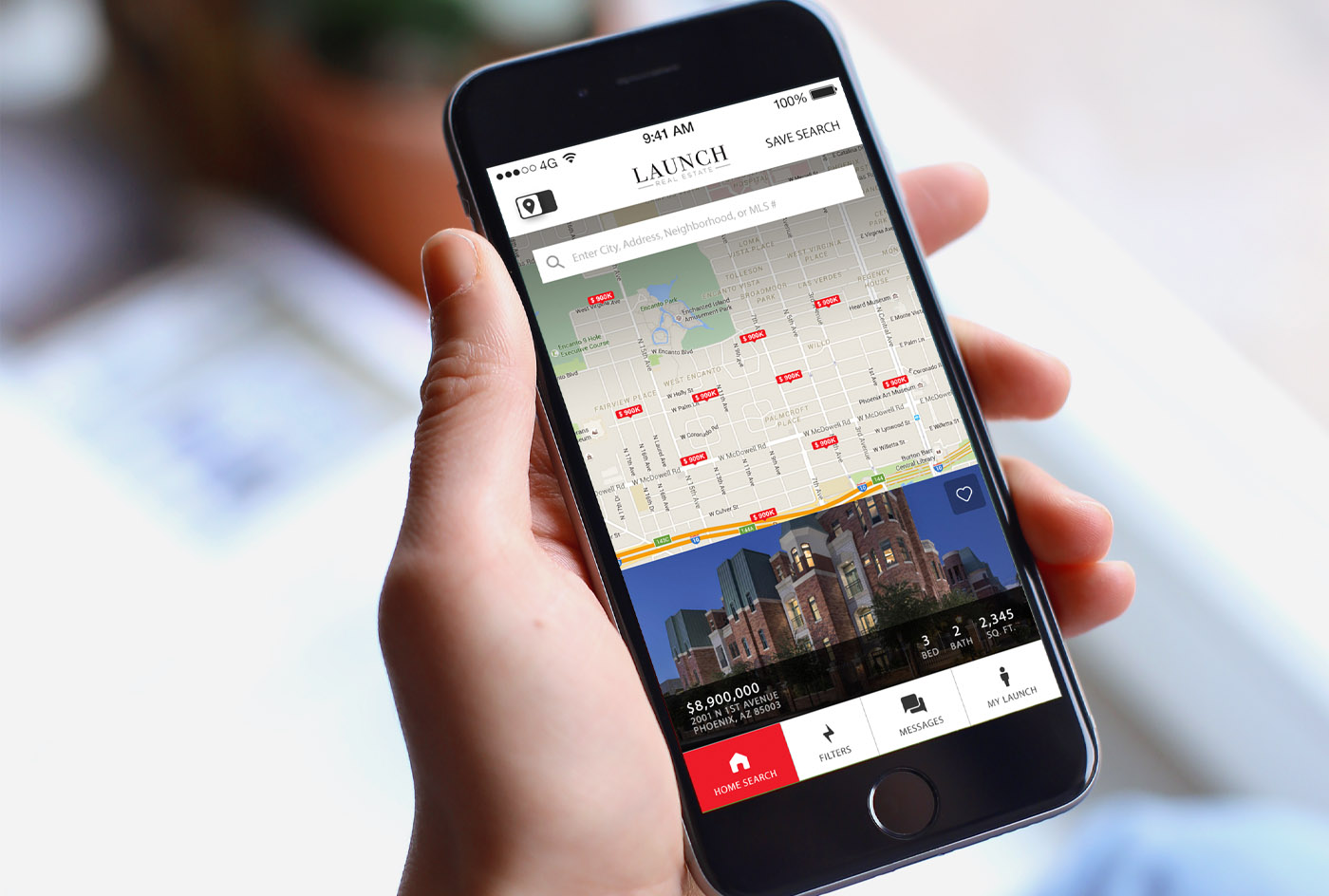 INTRODUCTION
Fueling Effortless Expansion.
Launch is a luxury residential real estate brand unmatched in their market. However, they lacked a digital strategy and the tools required to truly capitalize on and convey this fact. It was imperative that the company have a web platform that enable them to not only generate actionable leads, but worked seamlessly to attract high-tier agents and provide them with the powerful tools necessary to automate workflows.
SOLUTION
An Integrated Digital Symphony.
A series of automated systems that empower the workflow of both staff and agents, including a search platform that enables users to find their dream home, a back office that allows for total control of data, tracking of leads, and auto-generation of marketing materials, an analytics and alerting system to keep everyone informed, an in-depth SEO strategy to constantly improve page performance, and more. All packaged within one easy-to-use platform.
RESULTS
From Local Boutique to Nationally Recognized Brand.
Countless hours saved through auto-generation platforms. Industry-leading agent retention rates. Local luxury market domination. And, as shown, an unimaginably successful digital/web platform.
More Inbound Leads
Compared to prior monthly average.
More Active Users
Compared to prior monthly average.
More New Accounts
Compared to prior monthly average.