ECO Phoenix
STRATEGY, PRE-VISUALIZATION, WEB, DIGITAL, PROSPECT INTELLIGENCE, SMART-HOME AUTOMATION
Sustainability meets industry-leading martech, pre-visualization, and prospect intelligence.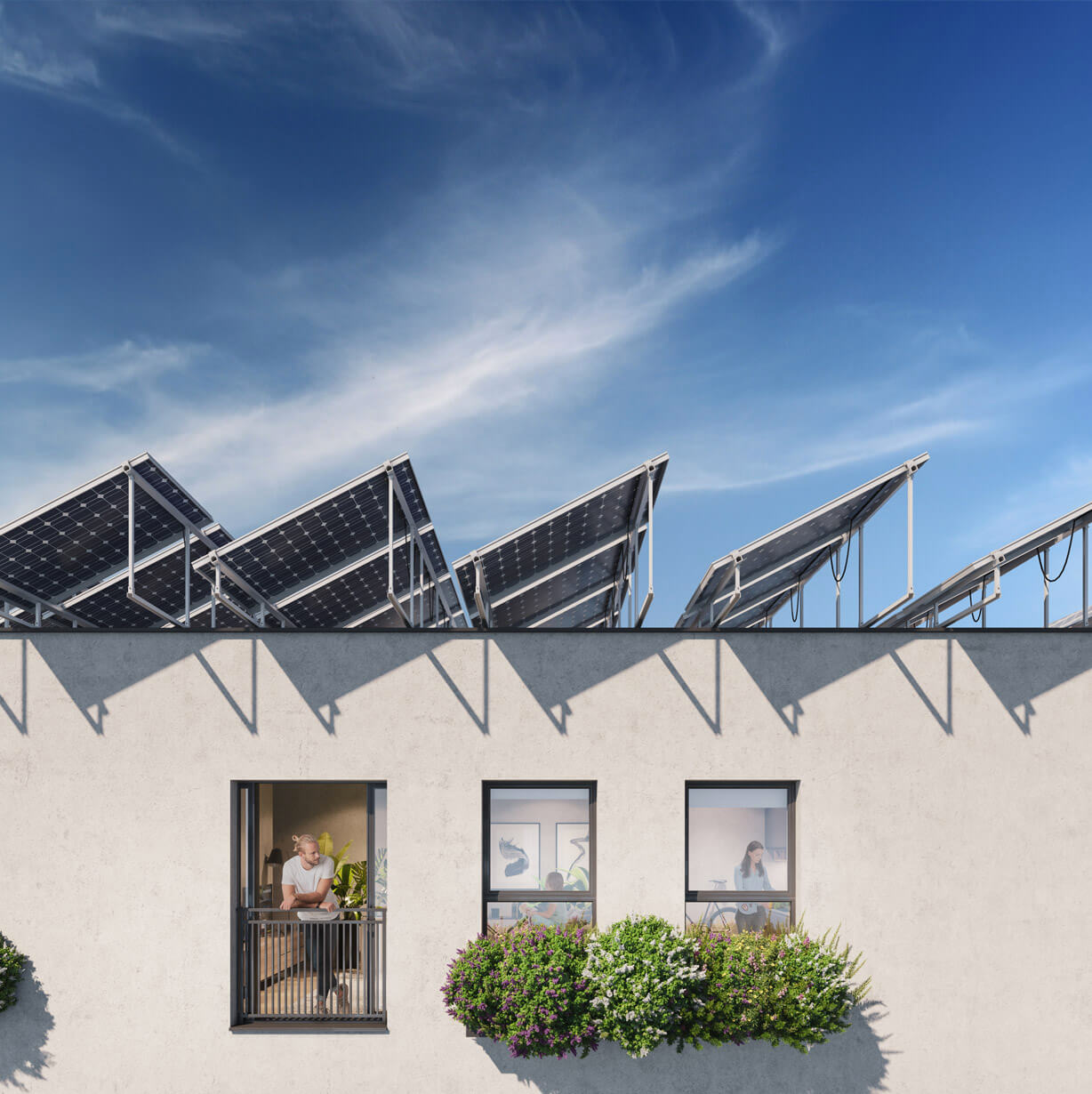 INTRODUCTION
Yes, building green can be profitable.
Developing a typical 70 unit community presents a challenge to any marketing budget. Add in the costs of a massive solar array, advanced water reclamation, biometric-enabled HVAC, and custom in-unit automation, and Habitat Metro knew they would need an efficient, yet holistic, tech-centric marketing program to understand, identify, and convert just the right renters who place a premium on sustainability, to lease-up within the financial constraints of a human-scale community.
SOLUTION
Not just data - Intelligence
With Highform Prospect Intelligence leading the way, Habitat Metro was able to gain deep insights into consumer behavior traits of actual in-market sustainability-minded renters in the immediate area to inform everything from messaging to amenity offerings. Renderings were tailored to resonate with key metrics identified as commonalities among those most likely to convert, digital advertising was targeted to prioritize consumers with eco-conscious buying patterns, even music in the lobby was chosen based on media consumption preferences. All before the building opened or the first conversation with a prospect occurred.
RESULTS
Laser focused positioning and hyper-efficient lead generation
By gaining deep insight into holistic psychographic profiles of in-market, eco-conscious renters, marketing visuals became more compelling, website experience more engaging, and digital advertising vastly more efficient.
More Web Traffic
Compared to previous site.
277
First Month Sign-Ups
4x Occupancy in interest list registration.
Lower Cost Per Lead
Compared to Downtown Phoenix average.