DTPHX.org
WEB DEVELOPMENT, SYSTEMS INTEGRATION, CONTENT DEMOCRATIZATION, DIGITAL ADVERTISING
Bridging the gap between antiquated legacy systems and community-powered, personalized user interface.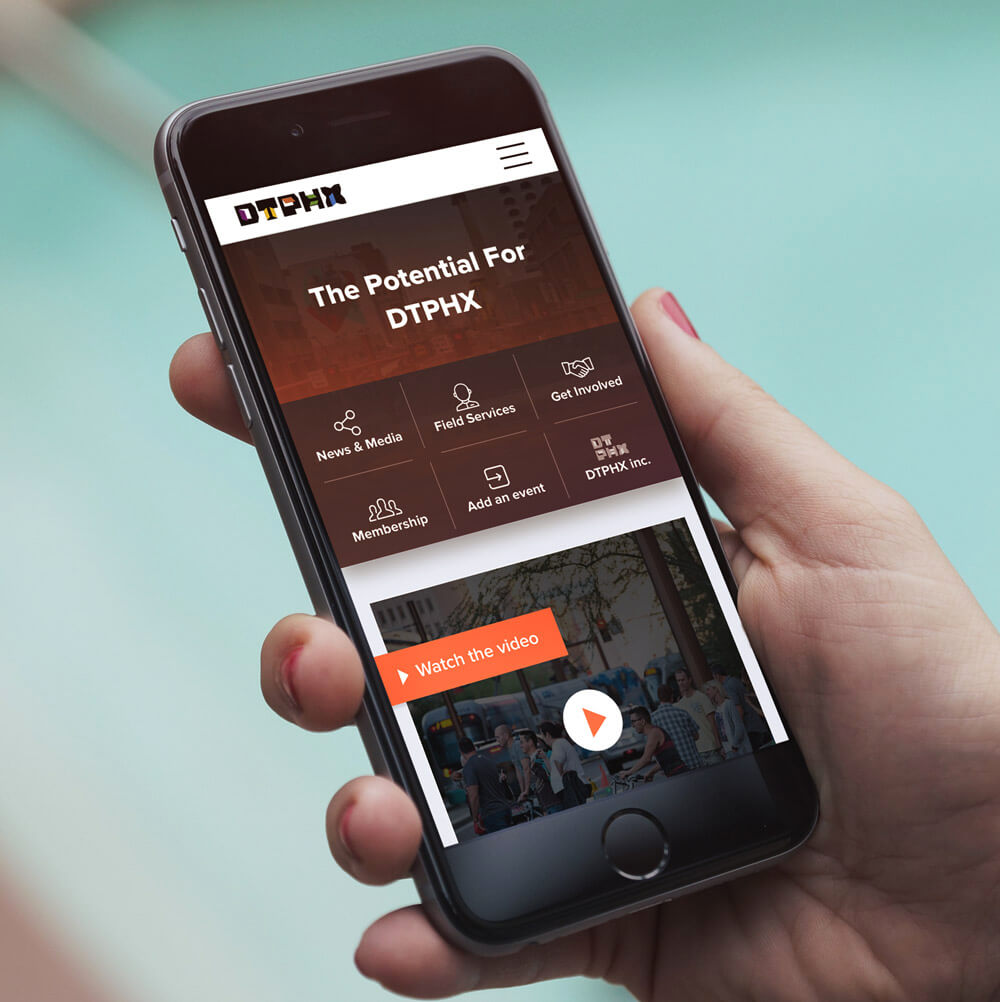 INTRODUCTION
Bringing clarity to an archaic series of systems
Downtown Phoenix, Inc. is an amazing non-profit centered around advocacy for economic development in the Downtown Phoenix core. But years of financial constraints and institutional processes left their Wordpress-based system struggling as new functionality was continually added via third-party plugins. Resources competed as each faced conflicts trying to integrate with a back-end system powered by 15 year old technology. On the front-end, an outdated web presence lacking clear insight into real user behavior flow left DPI without a solid understanding of how users were consuming their content.
SOLUTION
Let users be your guide
Highform developed an entirely new custom system that enabled flawless communication between DPI's existing databases while allowing them to stay on the Wordpress platform their content team was all familiar with. Simultaneously, hundreds of screen-recording sessions were analyzed to find bottlenecks and frustration points with users of the existing site to inform an intelligent re-think of their user interface across the board with a bold new web design. To further empower community-driven design, custom algorithms would now organize content across events, venues, and articles based on live usage and popularity. Paired with digital advertising that automatically optimizes for conversions, DPI now achieves record engagement at a lower cost per user.
RESULTS
A new level of community engagement
Downtown Phoenix, Inc. enjoys increased overall traffic, higher user engagement throughout the site, and more monthly newsletter signups than ever before.
Overall Traffic
Compared to previous year.
Conversion Rate
Compared to previous year.
More User Sign-Ups
Compared to previous year.