CA 2020 Developments
ARCHITECTURAL RENDERINGS, ANIMATION
Portfolio-wide pre-visualization for CA's 2020 deliveries.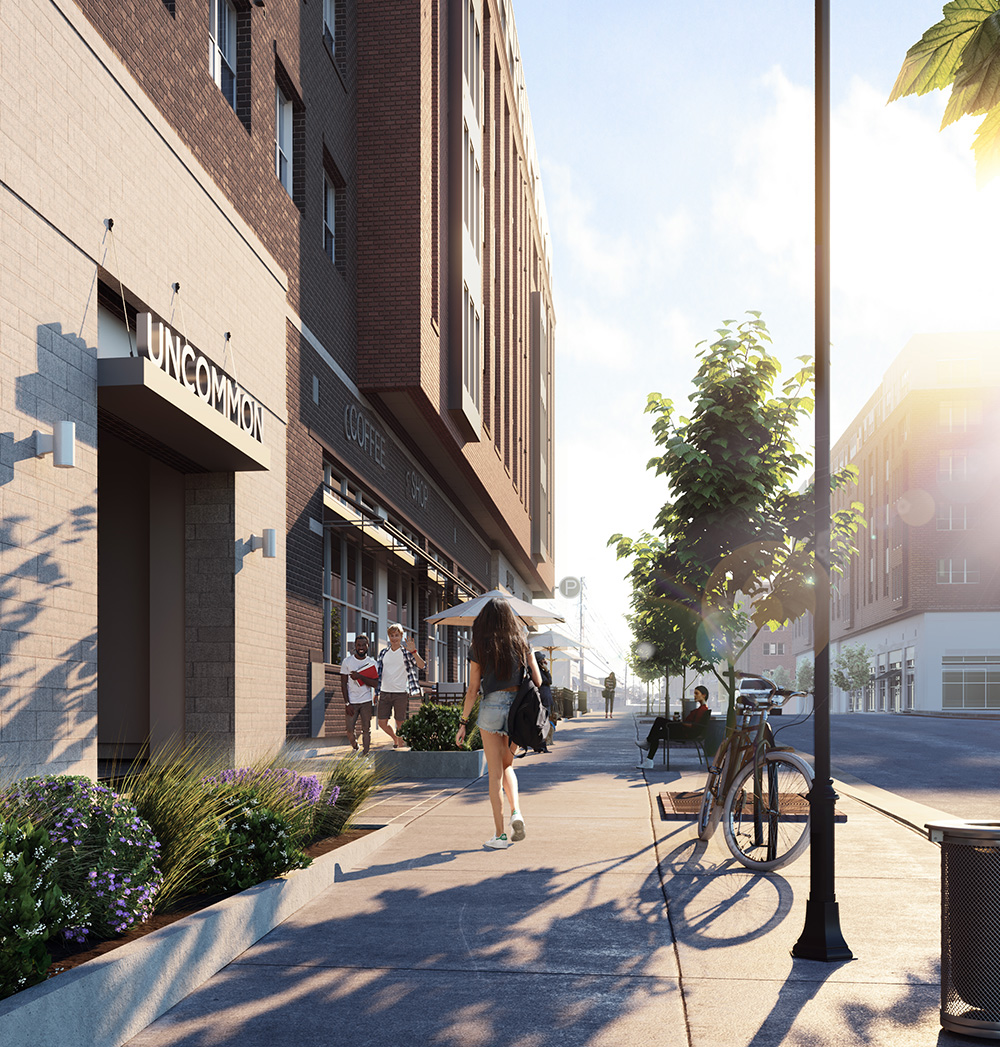 INTRODUCTION
Bringing Life to the Un-built
Thousands of construction drawing sheets. Hundreds of pages of interior design direction. Hundreds more product reference details. All needed to be incorporated to visually communicate the unique vision for each of CA's 2020 student development projects throughout the east coast, to empower pre-leasing up to one year ahead of delivery.
SOLUTION
Photo-Real Perfection
With hyper realistic life-like representations of spaces still under construction, CA was able to overcome doubt and inspire confidence in their student living prospects throughout their portfolio, who needed to choose living accommodations up to one year ahead of time. Fluid animations brought spaces to life further, guiding viewers through spaces from anywhere in the world.
RESULTS
Accelerated Pre-Leasing Performance
With a heightened level of realism, CA's leasing team was able to 100% pre-lease their 2020 deliveries an average of 15% faster than their previous year's developments.
Individual Elements Modeled
From thousands of reference files.
Photo-Real Renders Created
Covering nearly 1M square feet.
Animation Frames Rendered